New Beginnings Shipping Policy
New Beginnings Shipping Policy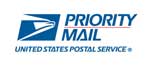 New Beginnings Nutritionals offers both Domestic and International shipping.
We offer 2 shipping services, Federal Express (FedEx) and United States Postal Service (USPS).

Same Day Ordering/Shipping - Most orders received by 12:30 pm (Central Standard Time) Monday through Friday (excluding holidays) will be shipped the same day. Orders received after 12:30 pm CST will be shipped on the next business day. Shipping cost and delivery times depend on the shipping method that you choose.


FedEx
Domestic (within the 50 United States)

FedEx Ground


1-3

business days (not guaranteed)



FedEx 2-Day Air


2

business days (not guaranteed)



FedEx Overnight Standard

Next business day by 5:00 pm (not guaranteed)

FedEx Overnight Priority

Next business day by 10:30 am (guaranteed)

FedEx International Economy


5-7 business days (not guaranteed) **



FedEx International Priority


3-4

business days (not guaranteed)**
USPS
Domestic
USPS Priority Mail (<20 lbs)

2 business days (not guaranteed)
*USPS may state 2-day delivery time but they can take 3–7 days or more for delivery*

International
USPS Priority Mail
International (<18 lbs)

6-10 or more business days** (not guaranteed)

Countries where USPS Priority International is highly recommended: Korea and Eastern European countries. Otherwise, we strongly suggest shipping FED EX INTERNATIONAL.

IMPORTANT GENERAL SHIPPING INFORMATION – PLEASE READ BEFORE ORDERING
Please check the tracking information in your email (or junk mailbox) after placing your order. If your package

does not

arrive within 3 days of expected delivery date, contact us IMMEDIATELY. Failure to contact us within one week of expected delivery date may limit your options for reshipments or refunds.
For domestic shipments, we reserve the right to upgrade your mail delivery (from USPS or Ground) to Fed Ex 2-Day Pak envelope at no extra charge when appropriate. If you do not want us to change your delivery method please note this in the comment section of your order.
Always double-check that your shipping address is entered correctly or you will be responsible for an additional

$18 address change fee

that we will be charged before your package can be delivered.

If there are products missing when the order is received, please contact us IMMEDIATELY. Failure to contact us within 3 days of delivery may limit your options for reshipments or refunds.
** IMPORTANT INTERNATIONAL SHIPPING INFORMATION:

International shipping TO YOUR DOOR is NOT guaranteed. The estimated delivery time reflects only when the package will be delivered to your country's border. Customs may choose to hold your package and it may take as long as 2 weeks for your package to arrive. Please check your email for your tracking # and keep close track of your package. Call your local Post Office for FedEx facility immediately if your package is held up in customs to help facilitate its clearance.
New Beginnings Nutritionals is NOT responsible for duties, taxes, storage fees or transportation fees. If your package is returned to us for ANY REASON (customs denial, refusal to pay customs fees, incorrect address, or because no one was there to accept the package) you will not be eligible for any refund.
Please verify with your Customs office whether your country permits the importation of nutritional supplements before ordering.

Shipping prices estimated online for International orders can sometimes vary from the ACTUAL shipping price.

The exact ship price will be determined when the order is packed. Any difference in cost will be deducted from or added (and charged) to your order. When $6.00 US or more needs to be added to your shipping cost, a hold will be placed on your order and an email will be sent requesting your authorization to collect additional money.
NO SHIP COUNTRIES
We do not ship to any countries in the European Union (EU) or any of the following:
Andorra, Antigua, Albania, Aruba, Burkina Faso, Brazil, Croatia, Ghana, Iceland, Indonesia, Iraq, Israel, French Polynesia, Russia, Saba, El Salvador, Saint Marten, Scotland, Serbia, Sudan, Tanzania, Thailand, Turkey, Ukraine, Uzbekistan, Venezuela, and Vietnam.
If you have a question about a specific country or have any questions, please email us at info@nbnus.comto verify shipping availability prior to placing your order.
Hot Weather Instructions for Heat Sensitive Products
In very warm weather (temperature is above 75° Fahrenheit or 24° Celsius), to ensure the highest potency of heat sensitive products, all orders containing probiotics will be sent on ice. Because ice packs only last less than ONE DAY, orders containing these products should be sent the fastest way possible and we suggest ordering for multiple months. During excessive heat, probiotics will inevitably arrive warm. Although exposure to high temperatures for one or more days may slightly reduce the potency of some probiotics, they are still safe to take. Most probiotics contain at least double the amount of live cultures over what is indicated on the label to allow for transit times, etc. If this is a concern to you, we suggest choosing FedEx Overnight Priority or FedEx International Priority.

Probiotics being sent within the United States
Orders that have a ground delivery time of more than 1 day need to be sent at least by 2-Day Air.
Orders with probiotics going

2-Day Air

will

only

ship on Monday through Thursday.
Orders with probiotics going

Overnight

will

only

ship on Monday through Friday.
NOTE*** If the temperature is above 90 degrees please choose FedEx Overnight Priority shipping
Probiotics being sent Internationally
please choose

FedEx International Priority

shipping.
Additional Probiotic Tips:

To avoid excessive shipping costs, consider ordering 3-4 months of probiotics to make it through the summer months.
Have your probiotic order shipped to a

business address

so your probiotics are not sitting outside if you are not at home

HIGH HEAT ADVISORY – Even non-probiotic supplements can be compromised by high heat during the hotter summer months. When heat is mid 90 degrees or higher, we STONGLY SUGGEST you use the FedEx Priority Overnight service to avoid your supplements from potentially being compromised. If you choose to ship other by other methods, New Beginnings cannot guarantee the condition of your supplements when they arrive and refunds or free reships will not be available. We also reserve the right to hold shipping to help reduce the possibility of your products being compromised if you do not choose priority shipping.